We welcome all the participants across the globe to attend the 1st International Conference on Nucleic Acids and Cancer, hosted by the Research Gate International Corporation, will be held virtually on March 11-12,  2021.  The conference's scientific chairs are Dr. Jean-Yves Masson (Laval University) and  Dr. Myron Szewczuk (Queen's University).
This virtual conference will bring together diverse researchers studying the mechanisms that protect the human genome, cancer biology, and therapeutics. Cancer is a complex disease. In normal cells, a variety of DNA repair pathways are used to protect the genome against different types of DNA damage. Defects in DNA damage repair and checkpoint control are underlying mechanisms driving tumorigenesis since they allow for the accumulation of genetic mutations. This creates vulnerabilities in cancer cells that can be targeted by DNA damaging agents and inhibitors.
The conference will also promote discussions on understanding tumor evolution and therapeutic responses through state-of-the-art scientific and clinical approaches.
University of South Carolina School of Medicine in Greenville, South Carolina.
Poster/E-Poster Title:
Oncogene Mutations and Their Correlation with Serum Levels of Galectins -1, -3, and -9 in Breast Cancer Patients
Mutagenesis: Role of exosome contents on genetic and epigenetic alterations of recipient cancer cells
DNA Damage and Repair: Exosomes and cancer treatments
CRISPR: Creating Knockin Cell Lines and Animal Models of human cancer
Cancer Stem Cells (CSCs): Major transcription factors, intracellular signaling pathways that regulate CSC development, and potential targeted therapy for CSCs
3D multicellular cancer models: Tumor spheroids, organoids
Targeted cancer therapies: Tumor micro environment
Next-Generation Multimodality of Nanomedicine Therapy: From smart targets to gene alterations
Immunotherapy: Monoclonal antibodies and tumor-associated treatments, such as checkpoint inhibitors, oncolytic virus therapy, T-cell therapy, and cancer vaccines
Implications for cancer survivors: Primary care providers, childhood cancer survivors, long-term care, mental health, and patient-centered approach
Poster/E-poster presenters are required to submit their abstract online or by email in order to submit for the review and acceptance by the scientific committee.
Only subject related abstracts & associated posters/e-posters which are submitted will be displayed on the website before the conference.
The abstract should include complete details (e.g., abstract title, name, affiliation, abstract and biography, etc) Sample abstract template
If the registered author/poster presenter is unable to participate in the conference then he/she may send a substitute who can be a co-author (or) any member from the same institution.
All poster presenters have to register before the registration date closes.
The list of e-poster presenters will be provided in the final agenda two days before the conference.
Each of the accepted abstracts will be published in the post-conference proceedings to give digital recognition across the research field.
Each Poster/E-Poster presenter will be given 5 minutes time to explain each section of their poster on the conference day.
PDF/TIFF/JPG/PNG files of the poster/e-poster are preferred which need to be submitted online or submit to conference email or contact@theresearchgate.com so that it will be made available in the website after the conference.
Dr. Serena Nik-Zainal, CRUK Advanced Clinician Scientist, Honorary Consultant in Clinical Genetics, University of Cambridge, UK
Harnessing the value of whole genome sequencing in human cancers

March 11, 2021(Day 1): 08:30 - 09:00 EST
Dr. Mukesh Verma, Program Director, Epidemiology & Genomics Research Program, National Cancer Institute, NIH, USA
Mutagenesis: Genetic and epigenetic alterations of recipient cancer cells

March 11, 2021(Day 1): 09:00 - 09:30 EST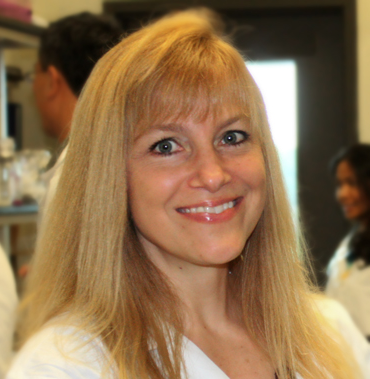 Dr. Karen M. Vasquez, Professor and Division Head at The University of Texas, Austin,TX, USA
Novel mechanisms of genetic instability in cancer

March 11, 2021(Day 1): 09:30 - 09:50 EST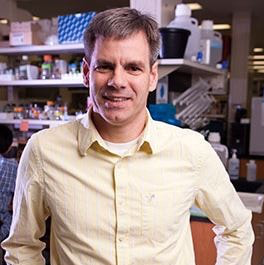 Dr. John Turchi, Professor of Lung Cancer Research, Indiana University School of Medicine, USA
Discovery and development of Ku-targeted small molecule inhibitors: A novel mechanism of DNA-PK inhibition.

March 11, 2021(Day 1): 09:50 - 10:10 EST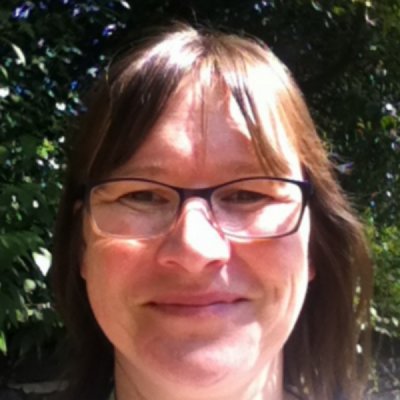 Dr. Helen E. Bryant PhD, PGCert HE, SFHEA Senior Lecturer / Associate Professor, Dept. of Oncology & Metabolism, Sheffield Institute for Nucleic Acids, UK
PARG inhibition: similarities and differences with PARP

March 11, 2021(Day 1): 10:10 - 10:30 EST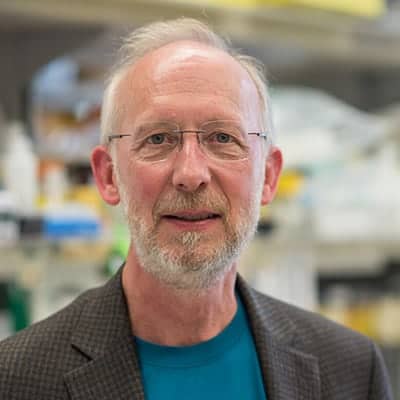 Dr. Don W. Cleveland, Distinguished Professor Of Cellular and Molecular Medicine, Neurosciences Member, Ludwig Institute for Cancer Research, USA
"Chromothripsis drives the evolution of gene amplification in cancer"

March 11, 2021(Day 1): 10:45 - 11:15 EST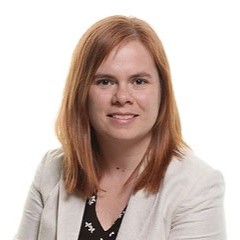 Dr. Veronique Giroux, Assistant Professor at Université de Sherbrooke, Canada
Exploiting organoid models to study stem cell biology in digestive cancers

March 11, 2021(Day 1): 11:15 - 11:35 EST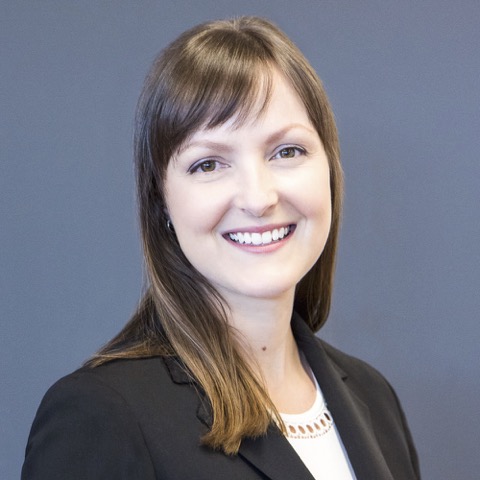 Kristin Hope, Ph.D. Associate Professor in the Dept. of Medical Biophysics, University of Toronto, Canada
Uncovering post-transcriptional circuitries governing stem cell function in the blood system

March 11, 2021(Day 1): 11:35 - 11:55 EST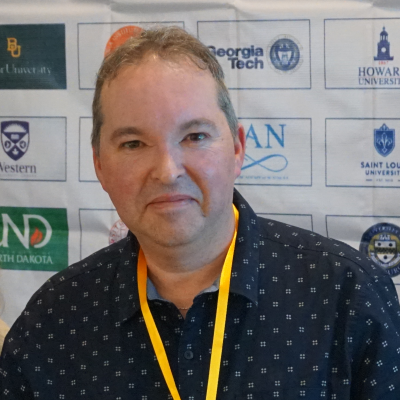 Dr. Jean-Yves Masson, Professor, Laval University Research Center, Canada
Regulation of DNA double-strand break repair and functional impact of cancer mutations

March 11, 2021(Day 1): 11:55 - 12:15 EST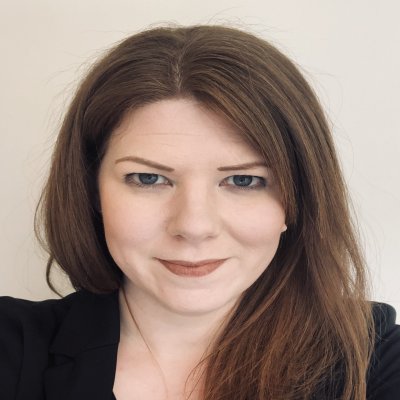 Dr. Clare Hoskins, Reader in the School of Pure and Applied Chemistry, University of Strathclyde, UK
Nano-ninja programming for Pancreatic Cancer Therapy

March 12, 2021(Day 2): 09:15 - 09:45 EST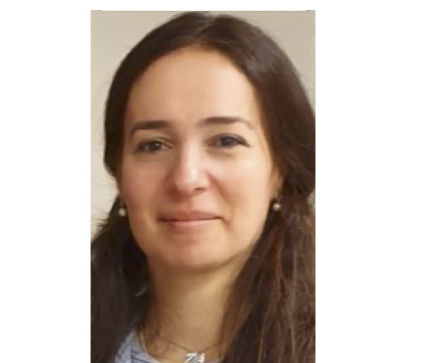 Dr. Sirin A Adham, Associate Professor at Sultan Qaboos University, Oman
A new correlation between Neuropilin-1 levels and Breast Cancer Response to Neoadjuvant Chemotherapy: Bed to Bench Data

March 12, 2021(Day 2): 09:45 - 10:15 EST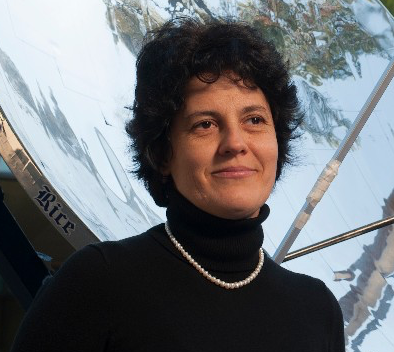 Dr. Oara Neumann, Research Scientist, Rice University, USA
Near-Infrared Nanostructures Assisted Imaging, Targeting Drug Delivery, and Photothermal Therapy

March 12, 2021(Day 2): 10:30 - 11:00 EST
Dr. Subbaya Subramanian, Associate Professor Department of Surgery University of Minnesota, USA
Novel therapies for colorectal cancer

March 12, 2021(Day 2): 11:00 - 11:30 EST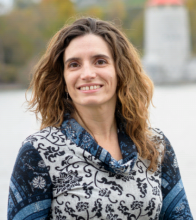 Dr. Cecile Malardier-Jugroot, Professor of Chemistry and Chemical Engineering and VP Research, Royal Military College of Canada, Kingston, Canada
Development of novel smart materials for a stimuli responsive and active drug delivery in the treatment of breast and prostate cancer

March 12, 2021(Day 2): 11:30 - 12:00 EST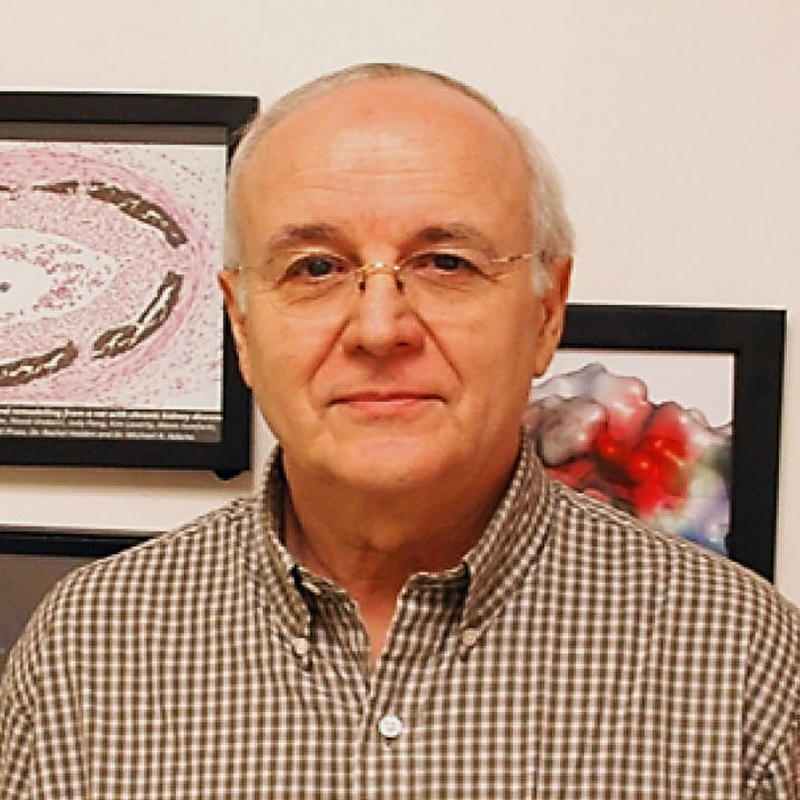 Dr. Myron R. Szewczuk, Professor of Immunology, Queen's University, Canada
Targeting multistage tumorigenesis in triple-negative breast cancer

March 12, 2021(Day 2) : 12:00 - 12:30 EST
Following benefits are included with registration.
The registrant gets this paid amount as discount for one future The Research Gate's physical conference in 2021.
Opportunity to listen to the best speakers in the industry.
Expert speaker's live interaction and advise.
Access to all sessions live online.
Live group discussion opportunity.
Oral/E-Poster presentation opportunity.
Interactive E-Poster presentation.
Access to conference E-Material.
Participation E-Certificate.

The abstract will be published in post conference proceedings.

Grants/Funding Guidance & Opportunities.
For smooth flow of the program please follow the below steps before the webinar starts:
Check Inbox for Conference Updates: After successful completion of registration, the registered email will receive a confirmation and followed by reminder emails about the program updates. If you don't receive our emails in your inbox then please check your junk folder and move them to inbox. Contact us if you are not receiving the regular updates from us.
Presentation Backup: Please share your presentation (PPT) file with us 2 days in advance in order to handle unforeseen errors from your end during the presentation so that we can bring it up immediately.
Demo Setup: Please call/mail us at contact@theresearchgate.com if any presenter would like to schedule a demo meeting for 15 min to familiarize with the setup at least 2 days before the webinar.
Use Zoom Application: For better performance always install Zoom application. Do not use web browser to minimize frequent disconnection during the conference.
Restart: Please restart your laptop/desktop in order to clear the existing laptop memory dump and unnecessary running applications for free flow of the presentation.
Close Social Media: Make sure you close all the social media accounts in your laptop/desktop and notifications in order to secure your privacy.
Lighting: Make sure you have front light instead of back light or top light.
Early Login: Our webinar begins promptly at the given time and please join the webinar at least 15 minutes early to minimize last minute issues.
Muted Upon Entry: Everyone will be muted upon entry and admitted to waiting room and will be allowed one after moderator approval in to the main conference session room (Zoom).
Speaker Controls: Speakers will be enabled with the SHARE option only before their presentation.
No Background Filters: Do not use any background image/video filters to minimize the delay transition of your presentation to all the viewers.
Full Session Certification: Please attend full scheduled webinar to receive the certificates as the partial attendees will not be awarded certificates as per the CE/CME/CPD accreditation guidelines.
Tech Help: If you have audio/video difficulties ping us in private chat or call us so that our technical team can help you in resolving the issue.
E-POSTER PREPARATION GUIDELINES
Each poster should be submitted in 1080 pixel jpeg, PPT slide & PDF or MP4 Video.
Font should be in Times New Roman /Arial
The title and the author's information should be clearly visible in the header in bold font.
The text should be readable even when it zoomed in to the full screen.
Present picture-numerical data in the form of graphs, rather than tables (graphs make trends in the data much more evident). If data must be presented in table-form, keep it simple.
Use bright colors to enhance the poster/presenter details.
Organize your poster into subdivisions i.e. Introduction, Methods, Results, Discussion, Conclusions, Acknowledgement, and Literature Cited (avoid using too many citations).
Avoid acronyms and extensive mathematical notations as much as possible.
Avoid submitting compactly packed, high word-count in the poster.
PANEL DISCUSSIONS
Live Q&A opportunity in panel discussions after each session with eminent speakers.
GLOBAL RECOGNITION
DOI will give digital recognition to the accepted peer reviewed abstracts which are published in past conference report.
CERTIFICATIONS
Get appropriate accreditation certificate by expanding your knowledge on most recent developments in the research topics.
PUBLISHING
Accepted abstracts will be published in post conference report after peer review by the organizing committee.
NETWORKING
Networking and knowledge sharing opportunity with the pioneers in the relevant fields.
SPONSORS & MEDIA PARTNERS